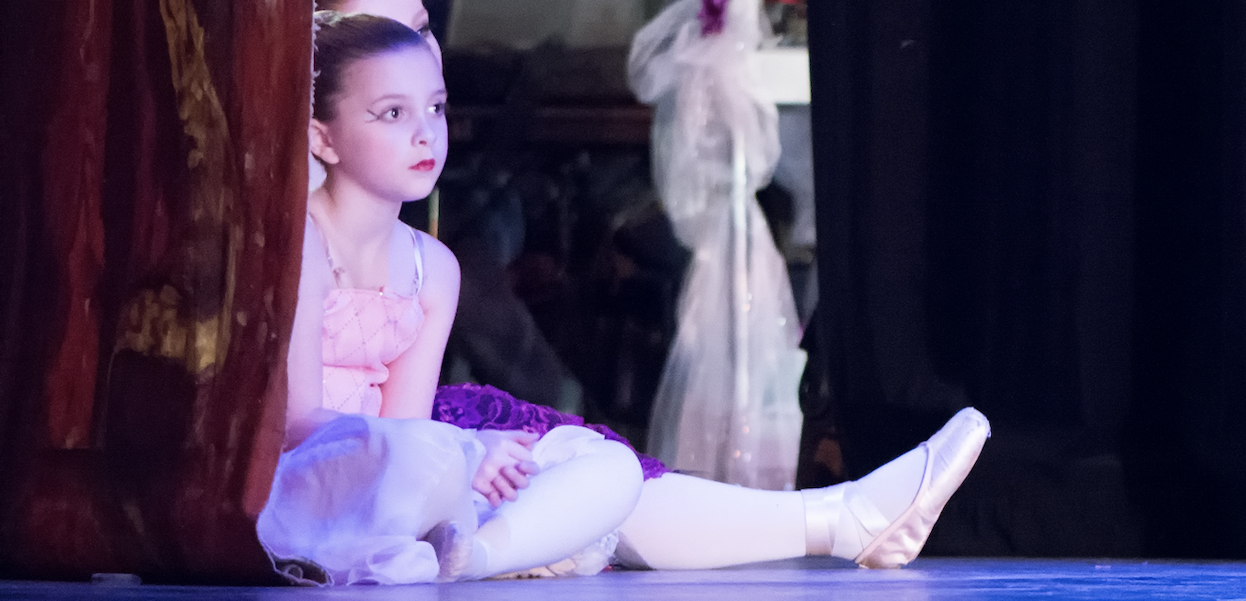 When New York went on pause in mid-March to prevent the spread of the novel coronavirus (COVID-19), arts, culture and heritage venues were among the groups to close their doors. Now, they will be one of the last groups eligible to reopen.
CNY Arts, a regional council that promotes, supports and celebrates arts and culture in Central New York, convened remotely with arts agencies across its seven-county service area from Central New York to the Mohawk Valley. The groups asked that we conduct a survey to understand and quantify the impact of the pandemic on local arts and entertainment organizations and artists. The Central New York Community Foundation, which expressed interest in understanding this impact as well, responded with a grant for us to engage Research Marketing Strategies, Inc. (RMS) to conduct a field survey.
The Results
With more than 265 artists and nonprofit arts organizations responses, the resulting data is humbling but not surprising. Collectively, more than 75% of the artists and cultural organizations surveyed stated the pandemic was having a severe to extremely severe impact on their livelihood or agency.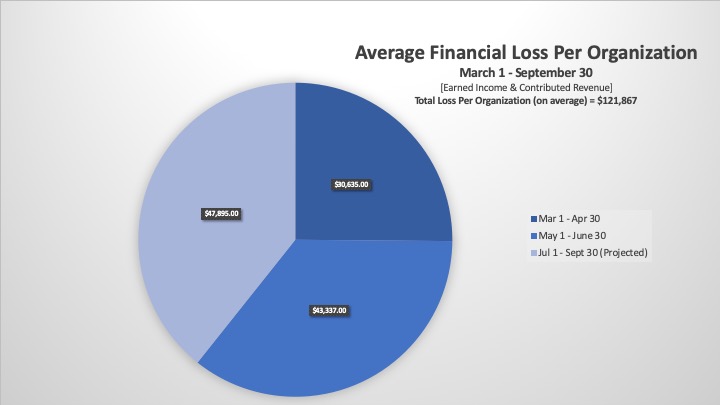 By the end of September, the loss of individual artist income is projected to be $2 million and agency income $13 million, for a total combined loss of $15 million. This data is being further explored to determine a nuanced industry-wide response to these figures.
On average, by late April to mid-May, agencies had only enough cash reserves to operate for another 23 weeks (this includes those who filed for CARES Act assistance such as the Paycheck Protection Program, aka PPP). The survey revealed that without a significant infusion of relief funding, starting as early as this summer through early November, many agencies may need to entirely suspend operations or permanently close their doors. The study also revealed that, on average, four full-time equivalents had already been let go from each cultural organization at the time of the survey.
Individual artists are expected to lose $17,000 of income by September 30 and since most artists responding earned between $5,000 and $24,999 this will be a loss of 98% (this accounts for 60% of the respondents) of their annual artistic income before the last three months of the year. Many individual artists expect that the recent losses could equate to almost ALL their prior year's reported income. It's important to note that many of these artists also work in other industries that are also imperiled by closures and a diminished economy.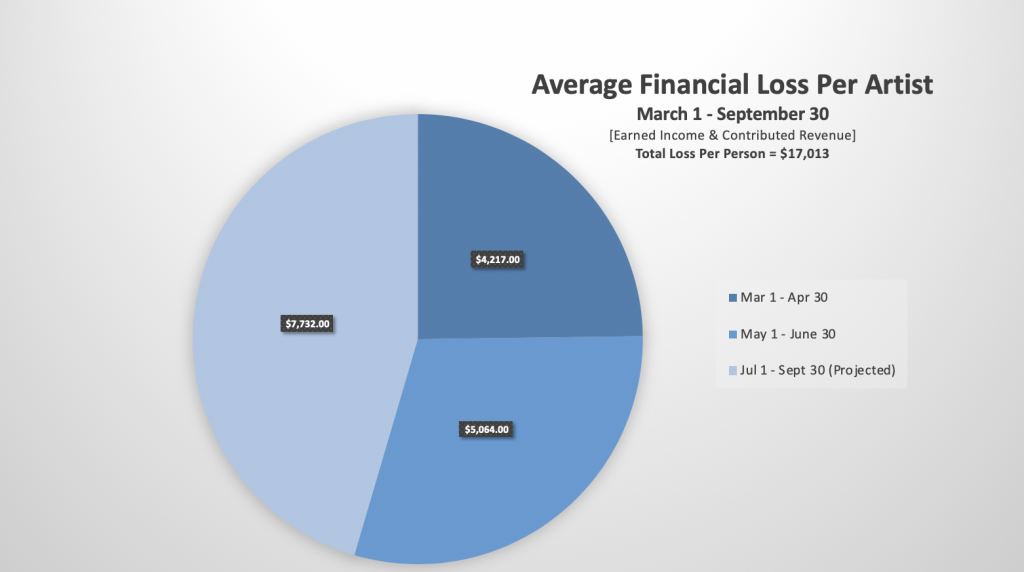 The average agency loss by September 30 of this year is expected to be $122,000, a somewhat deceptive figure because of the range of agency budget sizes. Some agencies projected that their institutions would experience losses upwards of a half-million dollars or more by the end of the summer.
The Needs
The primary requests from artists and cultural agencies are emergency relief grants. While the Paycheck Protection Program loans and the extension of the loaning period has been helpful in retaining staff through this time, the field is preparing for further reductions in earned income, government grants, corporate giving and individual contributions. This scenario has put the future of these agencies at severe risk. We believe it is crucial that a fund be created to distribute relief and sustainability grants to agencies and individual artists.
The second most sought after help is no-interest loans. Currently, many government agencies have slowed or stopped payments for reimbursement and are not moving forward with new contracts. No interest loans would somewhat remedy this issue which is especially significant for the larger institutions. Providing even a percentage of funding assistance through no-interest loans could keep agencies in continuous operation and staffers employed.
Why Help the Arts Sector
Research conducted by the Americans for the Arts, the national arts agency, demonstrates that the arts have tremendous value in sustaining communities. Americans believe "the arts unify our communities regardless of age, race, and ethnicity (72%); they understand that we turn to the arts in times of trouble (81%); and that the arts help us understand other cultures better (73%). Arts promote healthy communities 73% of the population feels the arts give them "pure pleasure to experience and participate in."
Arts build social cohesion. University of Pennsylvania research demonstrates that residents' robust participation in arts and cultural activities leads to higher civic engagement in cities, more social cohesion, increased child wellness, and lower poverty rates. This is no less true in Central New York and surrounding counties; our own research has verified many of these national indicators.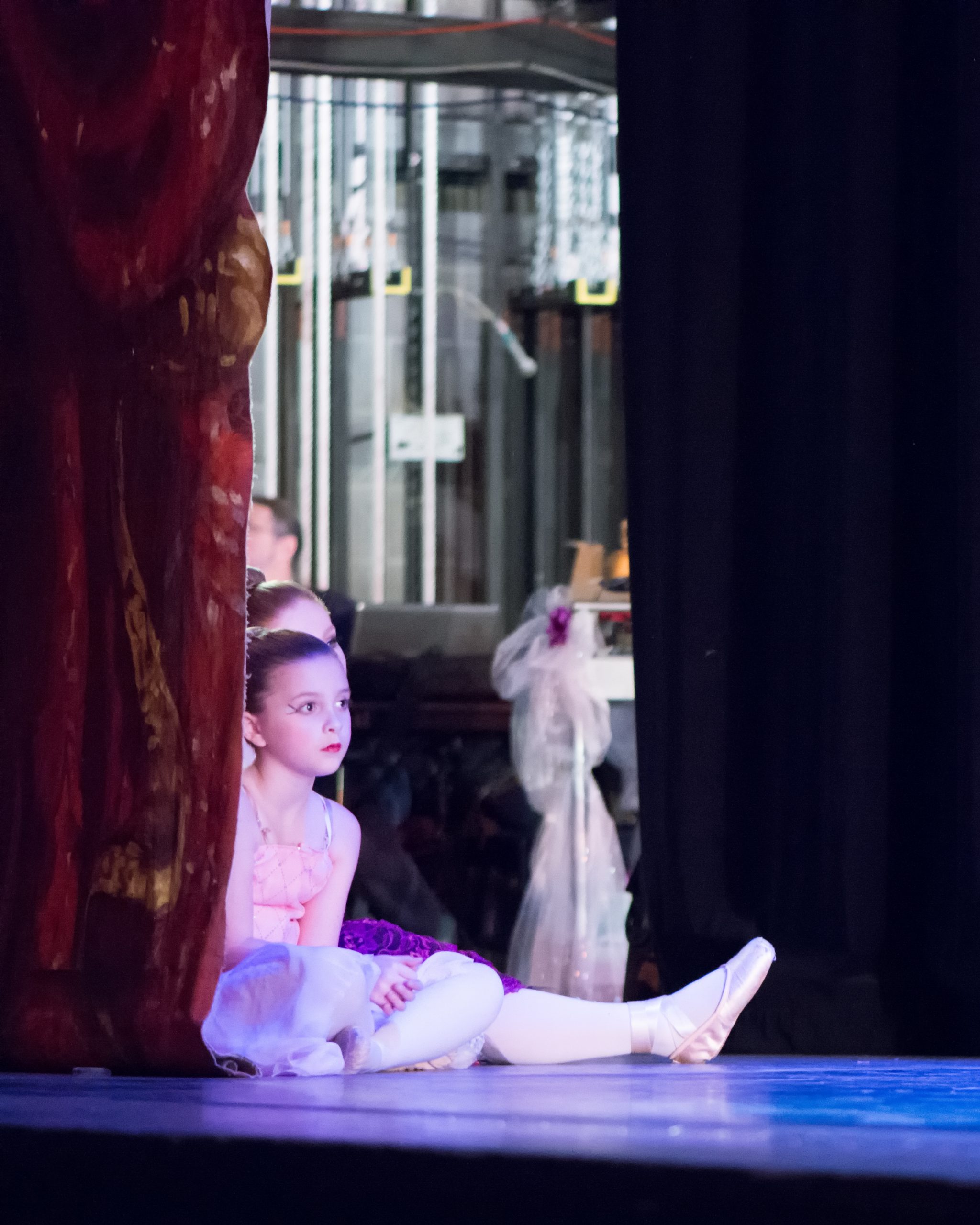 Equally important, but perhaps the most overlooked, is the arts' stellar performance as an economic driver. The arts sector creates jobs, supports local business activity, increases tourism, and pulls in peripheral dollars through audience spending, in addition to their ticket purchase or admission fee. The arts generate needed tax revenue for local governments and the state. In fact, all of New York State's arts and cultural industries generate $114.1 billion to the state economy, employ 462,584 people, and provide $46.7 billion in compensation, according to new data released by the U.S. Bureau of Economic Analysis (BEA) and the National Endowment for the Arts (NEA).
Next Steps & How You Can Help
In response to the current and critical need in the arts industry, we established the CNY Arts COVID-19 Impact Fund to provide emergency assistance for artists and cultural groups across seven counties in Central New York. Donate online now.
In addition, we are offering and curating statewide, regional and local COVID-19 related resources to local arts organizations such as webinars on how to produce virtual and online events, guidance on CARES, HEROES, and agency mergers, and continuing to offer technical assistance and arts promotional services to the public.
We are also currently offering mini COVID-19 Arts Relief Grants in the amount of $500 to small organizations and artists to help mitigate the financial losses they're experiencing. We established a small GoFundMe campaign to allow individuals to support this cause. We also established an additional GoFundMe campaign for an arts education fund, which  connects students to teaching artists and provides both much-needed art lessons for gifted students and income for artists.
We will continue our work to advocate for the arts, culture and heritage sector by sharing our survey data with all levels of government, funders and other stakeholders across our region. We encourage those moved by the arts to consider taking action to support our sector, either through our current GoFundMe links or directly to your favorite arts provider.
"Art washes away from the soul the dust of everyday life", said Pablo Picasso, who lived through the 1918 Pandemic. This is no less true today than it was a century ago and art in our lives is more needed than ever as we come together to grapple with this century's pandemic.
Our thanks to the Central New York Community Foundation and The Gifford Foundation for their generous support to make this study possible.
CNY Arts provides support and assistance to individual artists and arts and cultural organizations through access to grants, capacity-building assistance, education and training, and promotional services. It serves the counties of Cortland, Herkimer, Madison, Oneida, Onondaga and Oswego. The organization's primary goal is to enhance a greater appreciation for the arts and cultural vibrancy of the region. Learn more at http://cnyarts.org.