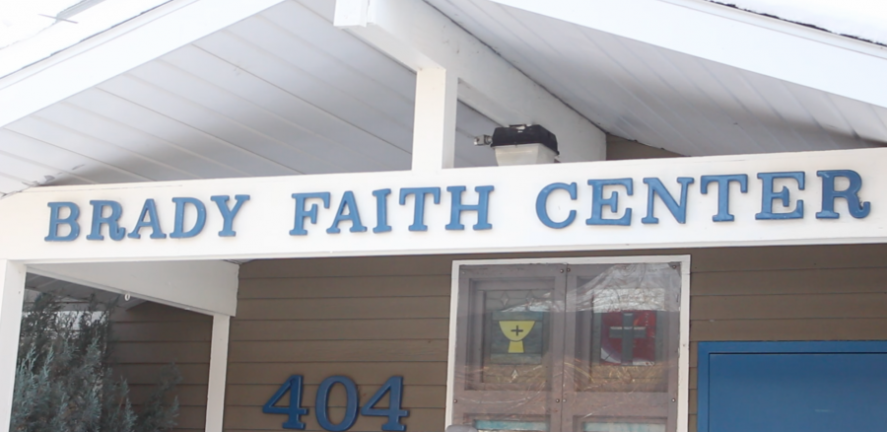 In 2017, the poverty rate on the Southwest side of Syracuse, which includes Census Tracts 42 and 53, averaged a startling 62.42 percent. The Brady Faith Center (Brady Faith), which is located within this region, has committed to serving neighborhood residents by identifying ways to collaborate and create plans to lead them out of poverty.
Walking the streets of the Southwest side of Syracuse every day is an ordinary practice for Kevin Frank, executive director of Brady Faith. He stands for the values of building kinship among himself, Brady Faith and the community. The organization emphasizes that to build trust with the community, you must be within it.
"It's not doing for, it is being with," said Frank. "We look at relationship building as our core outreach and meeting people where they are at."
From listening to residents, Brady Faith identified a need to create equitable change for women, men, and their families. To help, organization representatives set out to learn from Homeboy Industries, a Los-Angeles based organization that provides training and support to formerly gang-involved and previously incarcerated individuals, allowing them to redirect their lives and become contributing members of their community, often through entrepreneurship.
Every year the organization hosts the Annual Global Homeboy Network Conference to educate other charitable groups about what has worked most effectively.
"It is just an amazing conference that communicates best practices from around the world for working with marginalized groups through entrepreneurship, healing, and support," said Frank. "That really makes an impact in the lives of families, communities, and neighborhoods."
The Central New York Community Foundation awarded a grant for nine Brady Faith team members to attend the conference. Frank says the funding not only supported the trip, but showed its dedication to improving the Southwest neighborhood for the better.
"We are really thankful for the Community Foundation for believing in us and supporting us on this journey," he said. "The conference provided us with the building blocks to build a similar program locally and further our impact in the Syracuse community."
Brady Faith intends to take what it learned and introduce entrepreneurial opportunities to community members with a criminal history or of limited resources. Frank explained that many of those individuals that face this prejudice are being denied employment, housing, and even education.
In 2014, 20,675 males and 25,385 females were living in poverty in Syracuse, while the numbers dropped to 19,642 males and 20,032 females in 2017. This data shows that there has been a decrease in people living in poverty over the past three years – from 35 percent to 32.6 percent. Frank hopes that Brady Faith's work will help progressively lower those numbers even further.
"People who are in this category are often people of tremendous faith, courage, and tenacity," said Frank. "Some of them are the most spiritual and empathetic people I've ever met and have so much talent and many gifts to offer."
By investing in these individuals, Frank believes that together they can create a pathway out of poverty where people can thrive, grow, and transform. The Homeboy models have proven to be successful and Frank strongly believes that they will do the same for the Syracuse community.
Brady Faith works to support the needs of Syracuse's Southwest neighborhood by providing human development, educational and religious programs to residents. The center relies on a small staff and various community volunteers to fuel its mission of outreach. To learn more about Brady Faith Center, please visit bradyfaithcenter.org. To learn more about Homeboy Industries, visit homeboyindustries.org.