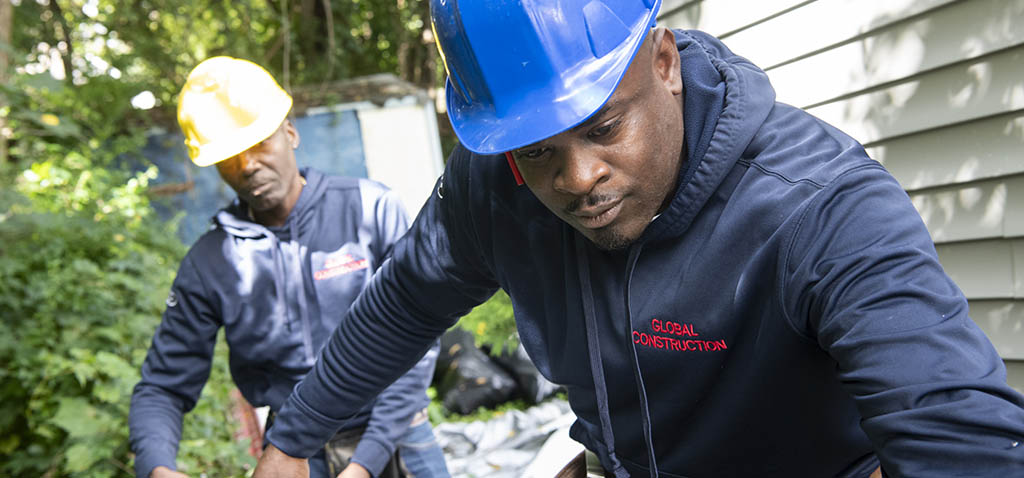 The Central New York Community Foundation has added data related to racial inequities to its state-of-the-community website, CNY Vitals (cnyvitals.org). Data points related to civic participation, education, wealth accumulation, well-being, employment and income are disaggregated by race to advance an understanding of how different groups are differently situated in Central New York.
"There is something fundamental about being and feeling 'seen,'" said Frank Ridzi, vice president of community investment at the Community Foundation. "Without an understanding of how and why local residents experience life differently across racial and ethnic populations, decisions on governmental policies, funding and institutional practices could be made that impact their well-being without the full picture."
Using interactive visualizations, CNY Vitals tracks data points and monitors trends on issues related to the economy, housing, health, demographics, poverty and education in Onondaga, Madison, Cayuga, Cortland and Oswego counties. The statistics are pulled from a variety of sources including the US Census Bureau, US Department of Labor and New York State Education Department.
The Community Foundation states it would like to see the new measurements used to prompt discussions among community members, leaders and organizations. By informing residents, it hopes to help target resources and investments and monitor the impact of collective efforts – such as city-wide childhood lead poisoning prevention work – toward breaking down elements of structural racism that have led to the disparities presented.
"The outcomes of systemic racism are not accidental," said Frank Ridzi, vice president of community investment at the Community Foundation. "Decades of public and private policies pertaining to residential development, financial lending and transportation planning have led to poor outcomes for our neighbors of color. Until we are all made aware of and address these inequities, structural racism will continue to undermine our efforts to improve literacy and education rates, increase positive health outcomes and break down the detrimental cycle of generational poverty."
Each visualization is accompanied by an analysis explaining how the facts relate to residents and the region's prosperity. Visitors can download the raw data for each indicator in a variety of formats or connect it to programs using live APIs. The visualizations can also be embedded in outside websites or shared on social media to spur discussion. Visitors to the site will find news announcements about local trends, stories from members of the community and ideas on how they can do their part.
The new racial equity data is also available on the specialized arm called CNY Vitals Pro, a more in-depth site designed for grant writers, researchers, community organizers and data professionals. It allows users to drill down into statistics by county, town, city, zip code or census tract and compare them at the local, state or national level.