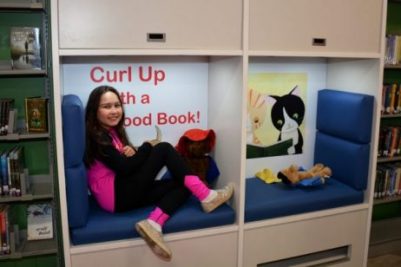 Written by Janet Park, Executive Director, Onondaga County Public Libraries
Janet Park, executive director of Onondaga County Public Libraries (OCPL), explains the learning loss students can experience during the summer and how OCPL is helping to address it.
Every year during summer break, Onondaga County Public Libraries (OCPL) help children avoid the summer slide. What is the summer slide exactly? Well, it's not as fun as it sounds. It's actually the decline in literacy and academic skills that children can experience when they are away from school.
Students who don't engage in continued learning in the summer lose an average of more than two months in reading achievement between academic years. This can lead to a cumulative effect that is a crisis in the making. By the fifth grade, regular summer learning loss can leave students up to three years behind their peers. That is because when children aren't reading or engaged in educational activities on a regular basis, it's hard for them to transition back to school when summer ends. In the city of Syracuse, nearly 79% of students exhibited some level of summer learning loss upon entering a new school year in 2018.
Just like playing a musical instrument or learning how to draw, if children don't practice regularly, their academic skills will decline. Reading just 20 minutes a day can help children avoid the summer slide and keep them on track academically!
OCPL provides a wide variety of free resources to help families stop the summer slide. During OCPL's Summer Learning program, children and teens can sign up and earn incentives for their reading efforts, whether it be the number of books read or the total minutes they read. Participants get to choose the books they read, so summer becomes an opportunity for young minds to explore their personal interests and hobbies.
Through MyON, available for free through the New York State Library, children up to 12th grade have unlimited access to thousands of eBooks during summer break. If they prefer something more traditional, they can browse the shelves of their local library to check out books. Our children's librarians can recommend titles for those who don't know where to start.
Educational programs are also a part of Summer Learning, with something happening almost every day at libraries throughout the county. Many of the events explore the principles of S.T.E.A.M (Science, Technology, Engineering, Art, and Math). Children are encouraged to ask questions and most of the events involve hands-on activity.
Children come to our libraries to enjoy our children's spaces, access our resources and engage with programs like our summer learning initiative, but they also sometimes come hungry. During the academic year many children rely on the schools to provide them with breakfast and lunch.  On weekends, school breaks and summer vacation, these children find themselves with no place to turn to get their needed nutrition. Their hunger makes it difficult for them to do many of the simple things that we take for granted and expect from them.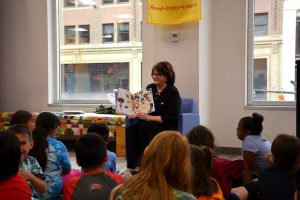 That is why two of our library locations are also summer meal sites for the Syracuse City School District. Free lunch is available to school-aged children at both Beauchamp Branch Library and the Central Library each weekday from July 8 to Aug. 16.
OCPLS is committed to making learning fun over summer break and throughout the year. To learn more about this year's Summer Learning program, including dates and times, call (315) 435-1900 or visit www.onlib.org/events/summer-learning.