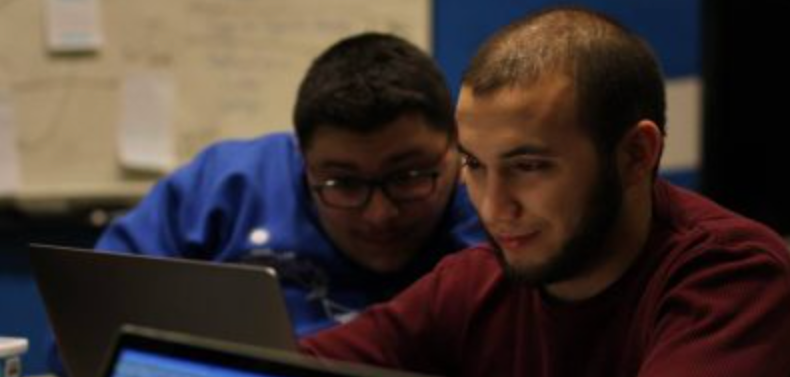 Organizations in Syracuse are sharing information and working together to offer residents new opportunities during the challenging time of COVID-19. The Community Foundation, Centerstate CEO and the Syracuse Economic Opportunity Center (EOC), one of SUNY's Educational Opportunity Centers, are teaming up to match those looking for work with jobs that need to be filled.
Data from the Community Foundation's Life Needs Assessment Survey is currently being collected by a variety of local nonprofits and community organizations. From PEACE, Inc. to the Everson Museum of Art, visitors and clients are asked to fill out a simple survey that measures their needs for employment, transportation, childcare and more. Results showed that the percent of people who do not have a full-time, stable job jumped from about 25% in years past to over 60% last year. Looking at data the Community Foundation collects in partnership with the State Department of Labor, we also see that unemployment in Syracuse rose from 1,200 to 16,000 from March through December of 2020.
Dr. Frank Ridzi, vice president of Community Investment at the Community Foundation, is using the data collected from this ongoing community assessment and the community's new 'Data Dating' app to inform organizations of just how many people are jobless and which census tracts are suffering the most. The data may show, for instance, that someone is jobless and ready to be trained but doesn't have access to childcare.
The Opportunity Insights Economic Tracker tells us that there are 20,000 individuals in the Syracuse metropolitan area who need employment. There are 25,000 positions open in the same area. The U.S. Bureau of Labor Statistics confirms the 25% reduction of low wage jobs in 2020, held disproportionately by Black employees. Due to historical and current patterns of discrimination, racial wealth gaps, generations of disinvestment in schools and neighborhoods, lack of career advancement opportunities and other dynamic factors, barriers to economic self-sufficiency have been created. With new training opportunities, there are possibilities for residents to step into sustainable roles for higher-paying, career-making positions.
Additionally, according to the U.S. Bureau of Labor Statistics, over the two months of August and September 2020, 11,700 workers in the Syracuse metro area left the workforce entirely and are no longer looking for employment. According to the National Women's Law Center, four times more women than men have left the labor force across the nation. In September, 865,000 women stopped working, including 324,000 Latinas and 58,000 Black women. The Center for American Progress notes that COVID-19 has caused a collapse in the childcare industry and, partnered with less school supervision hours and remote learning, it could drive millions of women out of the workforce, setting gender equity back an entire generation.
For those ready to move back into the workforce, there's a clear disconnect between those who are seeking employment and job openings that need to be filled. This is where Centerstate CEO's WorkTrain program is stepping in to assist businesses in recruiting, training and retaining skilled employees for the specific positions that need to be filled. It also helps Syracuse-area residents find access to training necessary to obtain careers.
Centerstate CEO/WorkTrain partners with employers, EOC, the Community Center Collaborative, and numerous other organizations to help people in the job market receive the training and support they need to embark upon a new career. SUNY EOC offers free, community-based academic and workforce development programs to eligible adults and free Chromebook rentals.
In the Syracuse area, new jobs are opening up in the technology, healthcare and manufacturing fields. WorkTrain's Customer Service Ready program prepares individuals for call center jobs, and Health Train prepares them for entry-level health care opportunities.  These programs are taught at SUNY EOC, and involve a career preparedness curriculum that includes employability, communication, customer service and industry specific training.
Centerstate CEO/Work Train also supports two initiatives headed by the Mayor's Office – Syracuse Surge and Syracuse Build – which are designed to spur economic growth while diversifying tech and construction.
Chris Montgomery, program counselor from EOC noted, "WorkTrain utilized the Life Needs Assessment data to integrate new services that offer wrap-around support, like childcare and transportation. We want participants to get to work and be successful."
"There's a focus and intentionality about making those jobs available to individuals who might not otherwise have access. We know there are people in Syracuse who can do this work, they just haven't received the right training or found the right path. We try to create those paths," said Aimee Durfee, Centerstate CEO's Director of Workforce Innovation.
The bottom line is that both future employees and employers can look at this time as a chance for growth and progress. With organizations sharing information and working together, Syracuse residents have the distinct opportunity to thrive during the most difficult of times.