FREE Community Conversation with Author of "The Color of Law: A Forgotten History of How our Government Segregated America"
The legacy of intentional, government mandated housing segregation has led to Syracuse having some of the highest rates of extreme concentrated poverty for African Americans and Hispanics in the nation. Let's learn from our history and imagine how we can create opportunity and equity moving forward. Richard Rothstein,* an expert on this topic, will visit Syracuse on Tuesday September 17 as part of an initiative led by Legal Services of Central New York and CNY Fair Housing to discuss housing segregation in our community.
The event is free and open to the public and will feature Mr. Rothstein discussing his New York Times Bestselling book, "The Color of Law" which highlights the intentional and systematic web of laws and policy that codified housing segregation in America, including in Syracuse.  In addition to being discriminatory, this severely curtailed financial, career, and educational opportunities for African Americans and created an extreme wealth disparity between whites and African Americans that continues to widen today.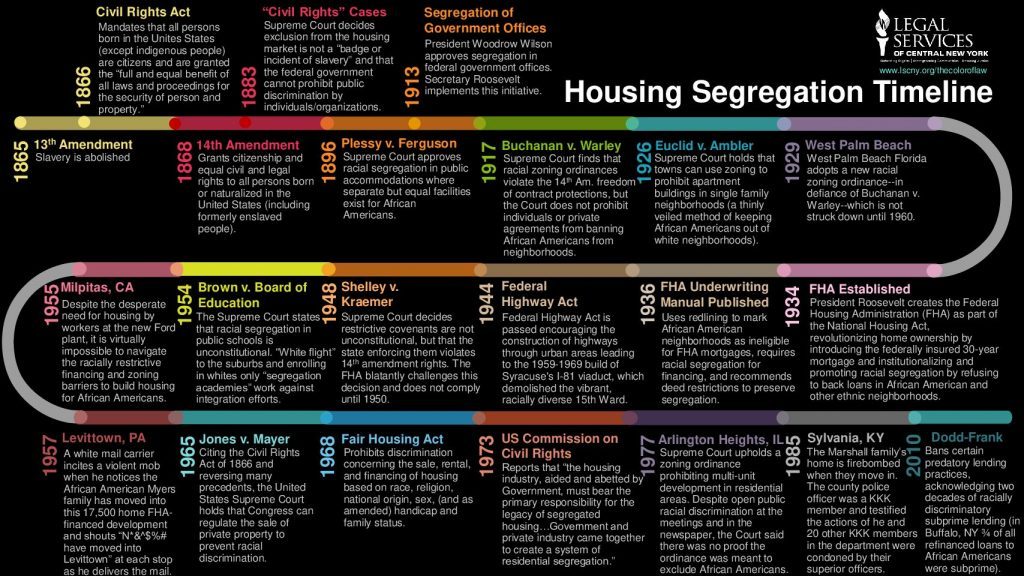 Mr. Rothstein will be joined by panelists Vincent Love (Blueprint 15), Lanessa Chaplin (NYCLU), and Sally Santangelo (CNY Fair Housing). The conversation will also include a welcome by Mayor Ben Walsh and opportunities for audience Q & A.
In preparation for this exciting free community event, this summer the Syracuse Citywide Book Club brought people throughout our region together to read and discuss Mr. Rothstein's book: "The Color of Law: A Forgotten History of How our Government Segregated America".  More than 100 people are currently registered for the Syracuse Citywide Book Club, with hundreds more following on Facebook and reading the book on their own.  Individuals can sign-up at www.lscny.org/thecoloroflaw to receive exclusive content and updates.  Everyone is invited to read along with Mayor Ben Walsh and other community leaders at www.facebook.com/syrbookclub.
The 2019 Syracuse Summer Book Club and the free Community Conversation with Richard Rothstein are sponsored by Legal Services of Central New York, CNY Fair Housing, NBT Bank, and Syracuse University College of Law.  To register for updates and exclusive content visit www.lscny.org/thecoloroflaw or for more information contact wrhodes@lscny.org.
*Richard Rothstein is a Distinguished Fellow of the Economic Policy Institute, Emeritus Senior Fellow of the Thurgood Marshall Institute at the NAACP Legal Defense Fund, Senior Fellow at the Haas Institute at the University of California, Berkley, and author of New York Times Bestseller "The Color of Law."