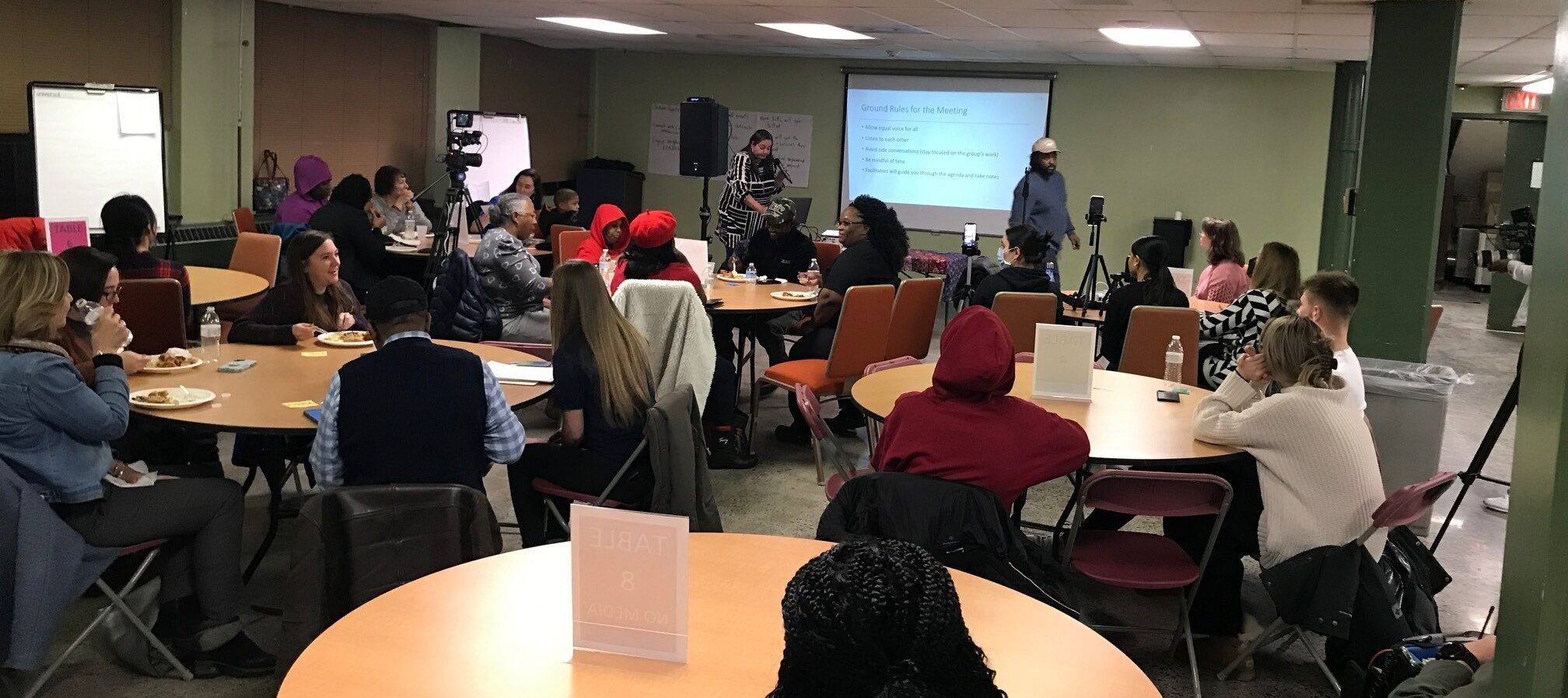 Guest Article: Monu Chhetri, Founder, CEO, Deaf New Americans Advocacy
It is extremely important for Deaf New Americans to learn about and work to end lead poisoning in our community. I grew up in refugee camps where there was no lead paint, and where we use natural fibers and materials from the land.
I have been here in Syracuse for over 12 years, and I just learned about lead in the paint and the possibility of lead poisoning. I had no idea that we could be victims of this until I learned, about it from our friend Qiana Williams of CNY Community Foundation who invited us to their sponsored participatory budgeting project with the goal to end lead poisoning. Our board members from the Deaf New Americans Advocacy (DNAA) attended, and we became very aware of the danger of lead to ourselves and our children. We learned that it's not just in the paint that's on surfaces, it's in dust that comes from daily opening and closing of windows and doors. We became alarmed and so concerned, especially because of the young children in our community. We learned that our babies born outside of the US and even born here needed to have screenings done. We understand that lead can damage their developing brains. It is scary.
DNAA became very involved in the participatory budgeting process, where all the participants had an opportunity to express their ideas for how we could educate the community and work to end lead poisoning. After listening to presentations and ideas from participants, we were able to vote on ideas. It was a very exciting and engaging democratic process. We feel it was a good way as a small group to work to affect change community wide. We felt listened to, and I feel like it was a very useful process and experience. We hope that we can make this change together.
There are many barriers to accessing language and communication for the Deaf New American community. It's a problem for Deaf people. We need to learn all this important information so we can protect ourselves and our families, but if we are not included or the community forgets, then Deaf people are usually the last to know what's going on. This makes us at risk, endangered. When the community remembers to invite the Deaf New Americans advocates to come to public events such as this one, we can learn about any dangers that are exposed to the community and give residents access to the information using interpreters and accessible information.
Currently, lead is very serious, so we the DNAA hope to receive funding to provide education using sign language interpreters and to record video announcements. We can do local interventions by going one on one to families in their homes with our knowledge and use of culturally aware communication skills. It is our prayer that our community stays safe and thrives, and we are grateful that the Community Foundation has shown how they support us.