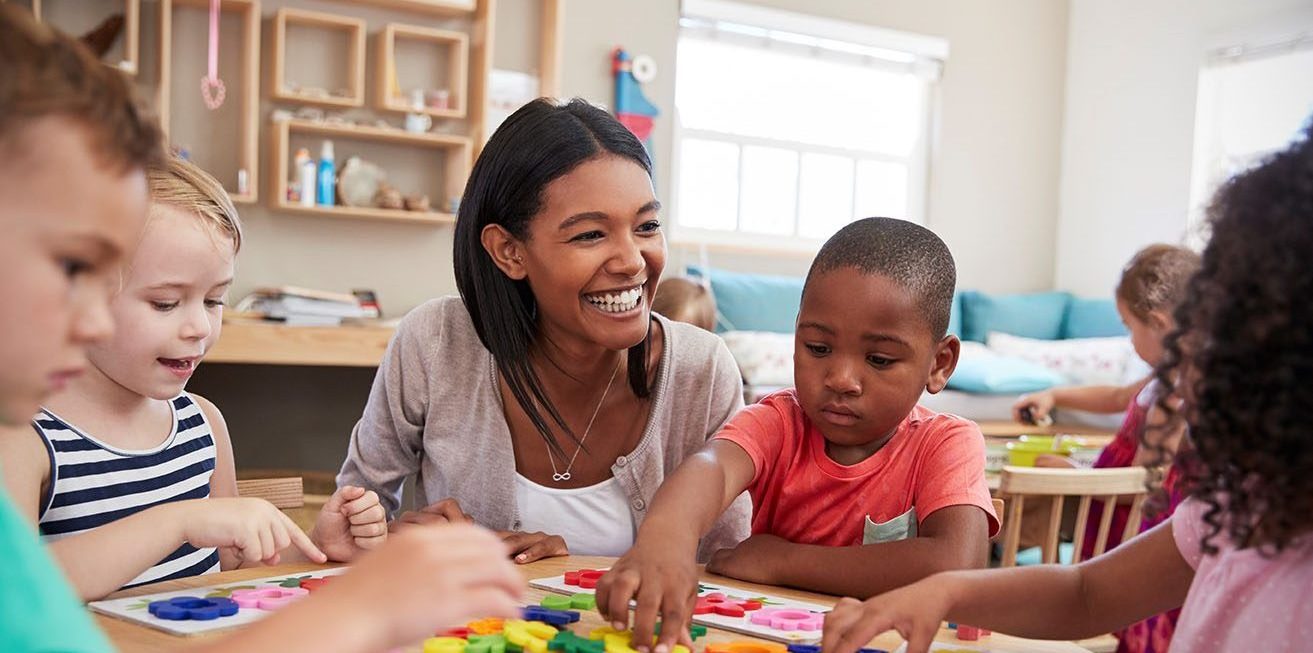 Onondaga County has a big problem, and it's impacting our littlest residents: children under the age of five. There are approximately 12,000 children in our community who need child care but cannot access it because there simply isn't room for them.
High quality child care is important – we know that access to high quality early child care helps build foundational skills that are necessary for success in school, career, personal health, and life. Comprehensive studies suggest that high quality early child care leads to greater school readiness, grade retention, academic achievement, high school completion, family stability, employment, higher income, home ownership, reduced health care expenses, and less crime. (CITE 1). We also know that, due to child care breakdowns, businesses in the United States suffer an economic loss of $12.7 billion each year. (CITE 2).
The Early Childhood Alliance (ECA) was launched in 2015 with the bold vision that all children in Onondaga County are healthy, thriving, and ready to succeed in school and in life. Composed of a diverse cross-section of community stakeholders impacting the county's early childhood system, the ECA is committed to advancing bold solutions that are evidenced-based and grounded in family and community voice. In the summer of 2021, as we moved into the immediate aftermath of the COVID pandemic, the ECA felt it important to take a step back and really focus on the accessibility of child care in our community. A year of research later, the ECA has released its new study entitled, The Child Care Landscape in Onondaga County: A Supply & Demand Analysis. This study dives deep into how families can (or can't) access child care in our community. We encourage you to read the whole thing, but here are a few key points for you to consider:
We only have enough licensed and regulated child care to meet 44% of the demand. Between 2019 and 2021, the number of child care slots in Onondaga County dropped by 27%. In 2019, there was a supply gap of 8,574 child care slots and in 2021, that gap grew to 12,123.

Families shared their lived experience of attempting to access child care: "I was told, 'We'll put you on the waitlist,' but she'll be in pre-K before a spot opens up in the daycare rooms."

Child care is expensive: in Onondaga County, the average cost of care for a four-person family with an infant and a toddler is $24,336. For a two-parent family earning the median income of $61,359, this means that 40% of household income would be spent on child care.
Child care assistance can help many families pay for the cost of care, but families are not taking advantage of this resource. In the last 6 years, the number of families who have utilized child care assistance has decreased 59%. Right now, only 19% of the families that are eligible for subsidized care are taking advantage of this public benefit.
You can read the full report to learn more about the state of child care in Onondaga County.
Citation 1: Heckman, J. J. (2012). Invest in early childhood development: Reduce deficits, strengthen the economy. The Heckman Equation, 7, 1-2.
Citation 2: Child Care Aware of America; The US and the High Price of Child Care, 2019 Report.