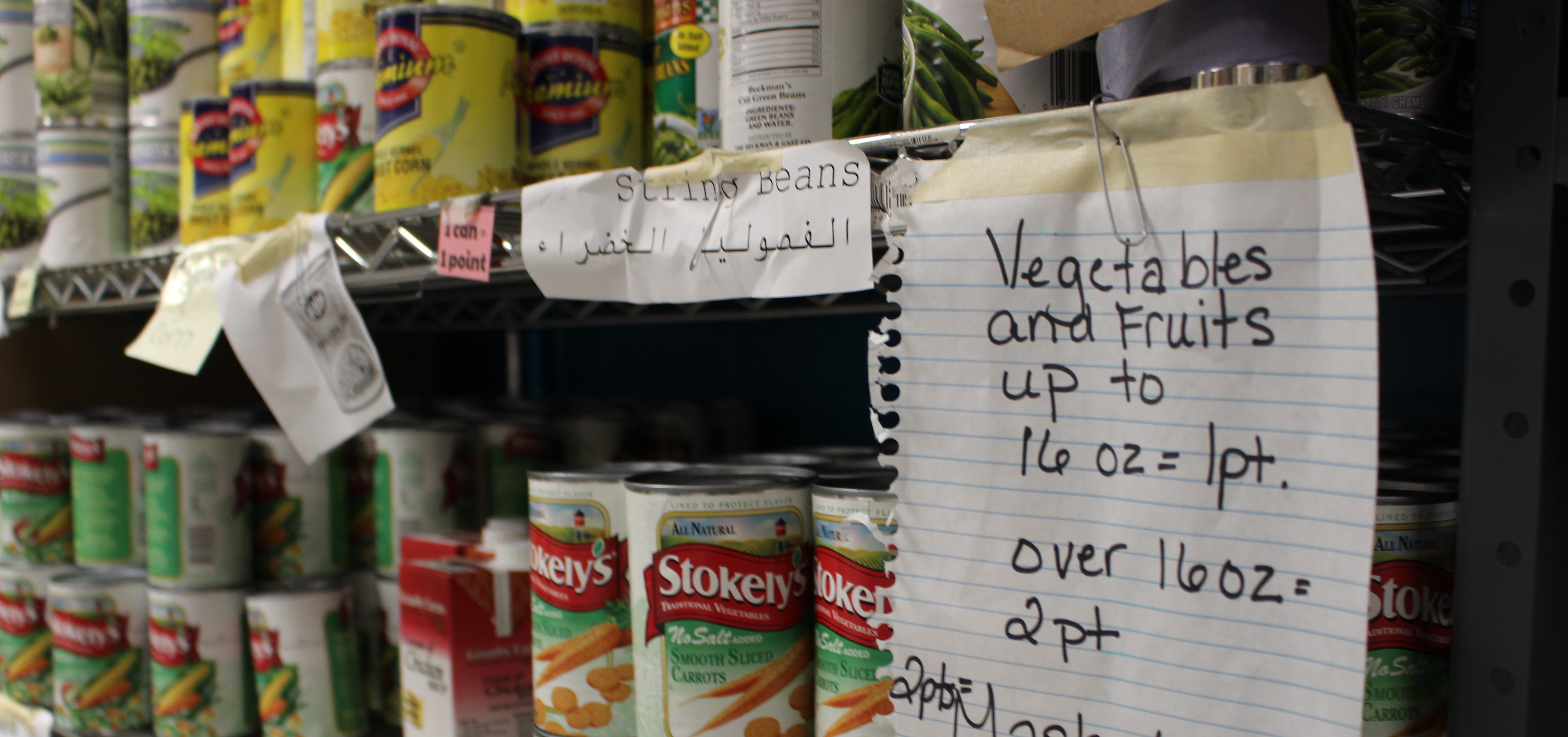 November 27, 2018 – The initial results of a new community assessment led by the Central New York Community Foundation are identifying which life needs are not being adequately met for those living in poverty.
The year-long collaborative evaluation identified affordable long-term housing, addiction, lead poisoning, job readiness, and economic independence among the greatest concerns of more than 1,500 respondents currently being served by Syracuse-based human service agencies.
The assessment is a new focus of the Community Foundation's Performance Management Learning Community (PMLC) initiative, now entering its seventh year. PMLC uses grant dollars and peer learning to help nonprofits measure their effectiveness.
The Syracuse Northeast Community Center, a PMLC participant for the past year, is using its assessment results to inform its basic needs programming. The Center serves those living in Syracuse's Northeast quadrant, where many neighborhoods are characterized by a high incidence of poverty, crime, poor housing and unemployment.
Patty Sullivan, director of programs at the Center, says her organization surveyed 100 clients in its first year in the program. Over one-third of its clients reported they could not afford long-term housing. More than 50 percent of respondents said they did not have access to quality childcare. And 52 percent felt they did not have the skills needed to get the kind of jobs they want. The Center plans to continue surveying clients during its second year participating in PMLC.
"The needs assessment supported our Crisis Matrix, which looks at the underlying issues that prevent a person from moving toward self-sufficiency," said Sullivan. "For instance, we look at underlying issues such as child care, transportation and mental health and address those first before helping an individual obtain employment."
Sullivan's collection was unique to the neighborhoods the Center serves, but most were in alignment with the needs surveyed city-wide. Across the 14 agencies that participated in the first year of data collection, most of whom serve residents in poverty, common themes among their clients were present: 28 percent reported not having access to affordable, long-term housing; nearly 30 percent said they did not have enough money to pay for housing and food without government support; 25 percent felt they did not have proper job skills; 27 percent reported having addiction problems within the last year; and 30 percent reported their home has not been tested for lead.
This year, eight organizations will be receiving a total of nearly $150,000 in PMLC grants. Each will add to the needs assessment findings as members of the incoming class: Center for Community Alternatives ($20,000), Clear Path for Veterans ($20,000), Everson Museum of Art ($15,147), On Point for College ($20,000), PEACE, Inc. ($19,058), Syracuse Northeast Community Center ($19,887), Women's Opportunity Center ($20,000), and Worker's Center of Central New York ($15,000).
Each organization will utilize its grant dollars to measure how effectively they are accomplishing their missions. Applicants also each had to agree to intake 100 new respondents to the survey and participate in a year-long learning community in order to qualify for a grant.
The Community Foundation awards PMLC grants toward data measuring efforts, which include such things as database management and statistical analysis, to help nonprofits track their efforts and look for trends. This in turn assists the organizations in identifying what is working and what's not, leading to the development of more effective programming and funding competitiveness.
"PMLC helps organizations with continuous improvement—this translates into first class services for those who live in our communities," said Frank Ridzi, vice president, community investment at the Community Foundation. "Data can have a profound effect on a nonprofit organization's ability to share the story of its impact on the community."
This is the second year that the PMLC class is comprised primarily of organizations that serve residents in poverty and are focusing their measurements on poverty-related outcomes.
For organizations like Syracuse Northeast Community Center, PMLC is changing the way they look at what they do. Sullivan reports that they are currently planning a Community Day, which will bring in agencies that provide services toward the greatest needs reported in their clients' assessments.
"We ultimately want to help individuals move towards self-sufficiency," said Sullivan. "We are able to do that based on the results of the assessment. Being better able to meet the needs of the community members that we serve has been huge."
###
The Central New York Community Foundation was established in 1927 to serve as a permanent community endowment built by the gifts and charitable legacies of individuals, families and businesses for the betterment of the region. It is the largest charitable foundation in Central New York with assets of more than $272 million. It has invested more than $190 million in community improvement projects since its inception. As a grantmaker, civic leader, convener and sponsor of special initiatives, the Community Foundation strives to strengthen local nonprofits, encourage better understanding of the region and address the most critical issues of our time.  Its vision is to create a vibrant Central New York community that provides opportunity for everyone and builds a hopeful, prosperous region for future generations.