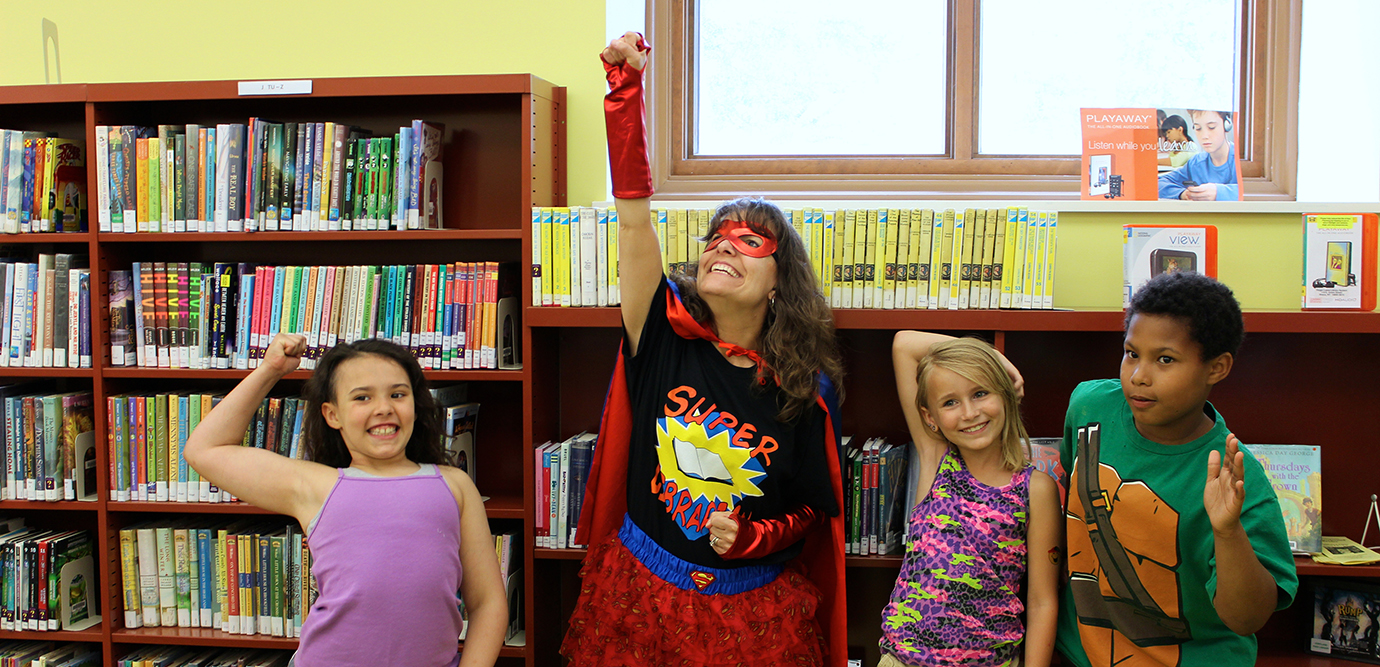 In rural Cortland County, only 24% of third graders are testing proficiently on New York State English Language Arts exams. This is especially important because third grade marks a turning point in early education: at that time, children typically are expected to stop learning to read and begin reading to learn other subjects. To keep on track towards this goal, it is imperative that children enter Kindergarten ready to begin learning how to read. Unfortunately, all children do not enter school at the same level of readiness.
In 2017, only 56% of Cortland County children were deemed "ready" for Kindergarten when they entered school. If a child is not participating in a structured learning environment prior to school and their parents do not possess the resources or knowledge to prepare them, they enter with a disadvantage that will follow them year after year. But all hope is not lost. The Cortland County Literacy Council is setting out to break down barriers and help families create a lifestyle of learning for the region's children.
Renee Marleau, community projects coordinator of Cortland Area Communities that Care, has been spearheading the Literacy Council since October 2017.
"There is an outstanding need for literacy work here," she said. "Three-quarters of our students are not performing at grade level."
Struggling with low literacy skills during early childhood is only the first obstacle in an uphill battle. Dropping out of high school is often not a sudden event; it is preceded by a cycle of failing to catch up and prolonged disengagement.
The Literacy Council, a partnership between Communities that Care, school districts county-wide and nonprofit agencies, was established to break this cycle and institute positive interventions in the lives of children. As if matching puzzle pieces, the groups joined together to determine how the long-talked-about need for literacy engagement could turn into tangible programs.
The school year has just come to an end, but Marleau is busy building a community where learning has no end date. The Literacy Council has several initiatives designed to prevent learning loss this summer. For the second year in a row, school districts are making summer school classes available to any interested student, not just those who need remediation. Additionally, its Books to Grow On program will distribute books to children aged 0-4 at their regular pediatric check-ups.
Two-thousand students also left school this year with a summer guide booklet brimming with tips for parents to encourage learning and an abundant list of free activities occurring at parks, museums and schools. Getting these resources into the hands of parents, guardians, or even babysitters is the first step in ensuring children will have opportunities to learn and practice the skills they obtained during the school year.
"Low literacy because is not an isolated problem," said Robyn Smith, program officer at the Central New York Community Foundation. "It dramatically disadvantages people from partaking in employment and economic opportunities. An investment in early literacy intervention sees its returns in a thriving community for future generations."
Marleau hopes that other counties struggling with literacy problems can look to Cortland's Literacy Council as a source of inspiration for engaging with hard-to-reach populations. Since conventional tactics like workshops are not convenient for people spread across Cortland County's wide geography, they must institute creative solutions. This summer, the Literacy Council will encourage teachable moments through activity posters tactfully hung throughout the community.
Besides creativity, Marleau discovered this problem must also be met with patience. For lasting impact, initiatives cannot rely on a one-and-done mentality.
"Everything we do is a long-term solution," said Marleau. "We have considered who is involved in a child's life and found the simplest things they can do each and every day to impact the child's learning right there in the moment."
The Cortland County Literacy Council is making literacy engagement a permanent lifestyle for Central New York children. Its efforts are sure to impact our region for the better.
To support or get in involved with the Cortland County Literacy Council, visit: https://www.cortlandareactc.org/
The Central New York Community Foundation supports the Cortland County Literacy Council through grant funding, which recently made the mass production of print materials possible. Through administrative support, the Community Foundation helps to ensure the Literacy Council is meeting all initiative objectives. Additionally, this relationship has linked the Literacy Council to organizations in other communities serving similar needs.